We design our A3 Shredder to be versatile in cutting varying materials of unsorted wastes. Cutting motion performs both Crushing and Shredding against adjustable counter knives. Therefore, hard materials can be broken, and tough materials can be shredded. That's why our shredders meets most applications in your size reduction of materials.
Our Shredder is of Large Single Shaft type that it binding of long fibrous materials. Ends of shaft is embedded with powerful Rexroth GFT gears and motors. Cutting torque is multiplied while keeping the motion in balance. Power unit comes in separate unit that can be placed in any adjacent area around the cutting unit. This allows more freedom in the layout of plant.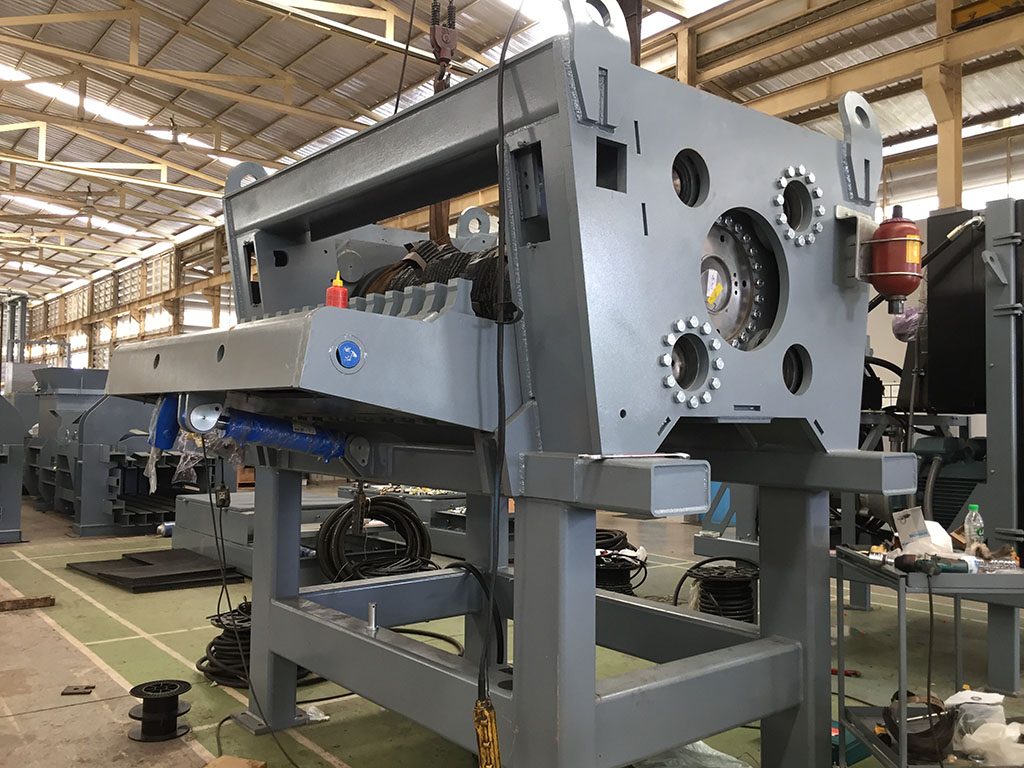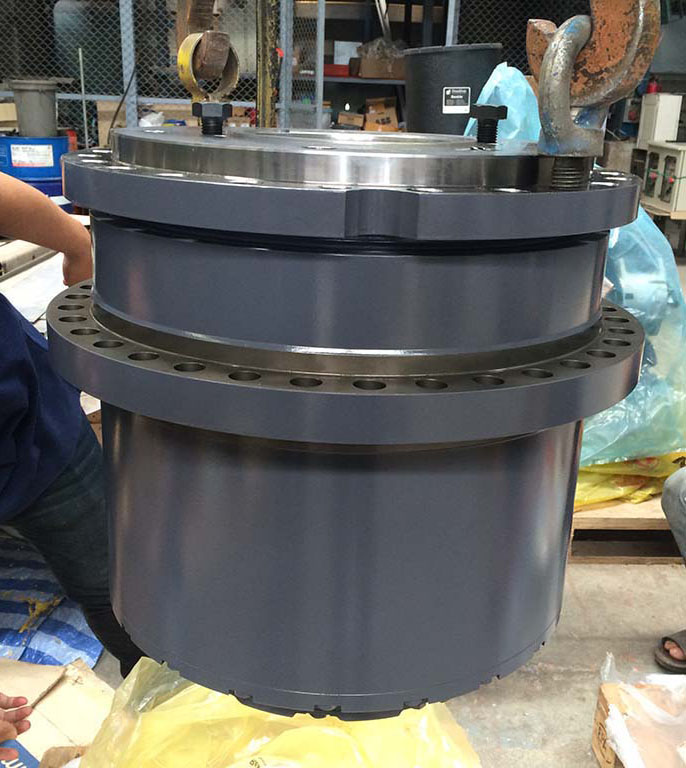 Shredder knife is bolted on type, which can also be side-rotated for use on both ends. Counter-knife are pressed fit onto counter-knife gate, and is reversible usage. Counter-knife is easily welded-up to keep its wear edges fit for functions.
Shredder unit comes completed with PLC Controlled functions to keep your work easy, and most productive. Touch screen and various cutting functions can easily be selected to suits your desired applications.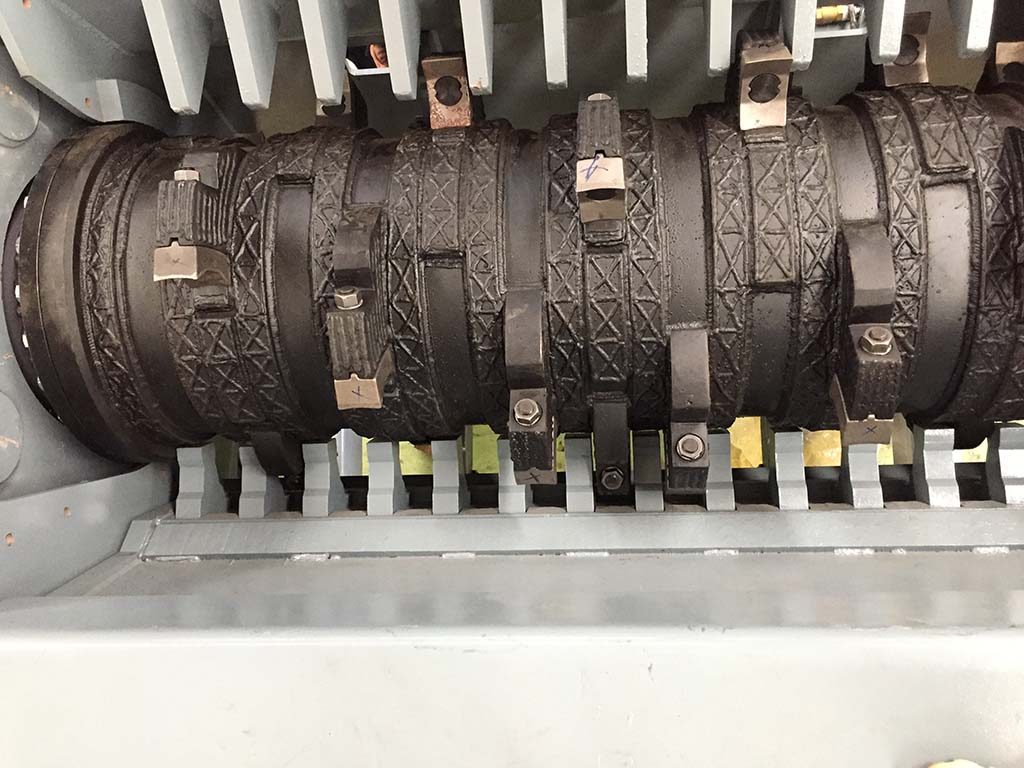 Of various shredders in the market, you will find that A3 shredder is one of the lowest cost in maintenance. Parts and Services are available in any time of day thorough our service team.